Tributes
Details

Hits: 307
How did the Great War affect your family?
We all have many stories to tell and WAGS member Bev Russell (#412) is the first to relate that of a member of her family, who having survived the trials at Gallipoli, died in France just fifty four days before the signing of the Armistice.
Dudley Marwood Elliott 1895-1918
Dudley was born on 9th December 1895, at Tennyson St, Brighton Beach in Victoria, son of Edwin Charles Elliott, a sharebroker, and Kate (nee Marwood) of Broxbourne, Armadale St, Armadale, Victoria, Australia.He was the third child born to Edwin and Kate, having an older brother, Edwin Bruce (born 28 Dec 1886), an older sister, Beryl Marjory (born 9 Nov 1889) and a younger brother, Victor (born in 1899). Dudley moved to WA to live with his uncle Harry and aunt Norma in Geraldton. They were very fond of him.
Details

Hits: 805
George William BROWN, 854 Private - KIA - ID#
063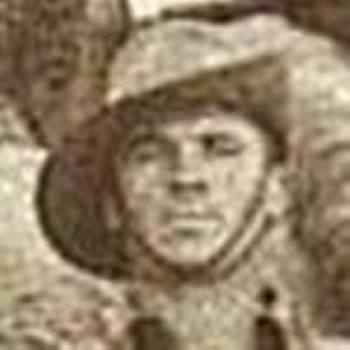 "I feel very sad for my great grandmother"


George William Brown, a blacksmith by trade, was born and raised in Albany. The eldest in a family of five girls and four boys, his father operated a tug boat in Albany Harbour. George was 21 when he enlisted in September 1914 and prior to that, had been a cadet for two years. George underwent initial training at Blackboy Hill and sailed from Fremantle to the Middle East with the first contingent from Australia.
On Sunday 10th January, he was photographed with his comrades high up on the Great Pyramid with his drum around his neck. It would have been a tough climb for a man with a drum! A likeable chap, he was known as "Brownie" by his mates.
Details

Hits: 1305
James BROWN, 1042 Private - RTA - ID#
213
Optimism defeated...
It was a typical West Australian summer's morning and Jim Brown felt the heat intensifying in his room, a tiny front addition to his sister's modest home in the inner Perth suburb of Leederville.
By 9am, the house had emptied. Everyone gone about their various tasks for the day. Jim locked the door and reached under the bed for the rope he'd secreted. Positioning a chair under the main rafter, he slung the rope over the beam, secured it tightly and fashioned a noose. Without pausing, he placed the loop around his neck, tightened it and kicked the chair away. It was Monday 16th February 1948. Jim was 59.
Details

Hits: 1676
George Joseph BOYLE, 253/1093 Sergeant - Discharged UK - ID#
024

... keen soldier stowed away, and signed up for the second time ...

A determined soldier
George Boyle was originally enlisted as 253 Armorer Sergeant on 9 September 1914 and attached to B Company of the 11th Battalion. After serving for 43 days and with departure immiment he was discharged by order of a Military Board on 29-30 October 1914 (for reasons unknown).
So keen was he to serve and not to be deterred he stowed away with his mates of the 11th Battalion on board the troopship HMAT 11 Ascanius when it sailed from Fremantle on 31 October 1914. He apparently stayed undetected until becoming known to the Officers on board on the 6th of November, by which time the ship was well out to sea.
Details

Hits: 1380
Bernard Rourke ALSTON, 626 Private - RTA - ID#
535

'... a merry scamp'
A Twist of Fate
Our paternal grandfather Bernard Rourke ALSTON enlisted into the First AIF at the Kalgoorlie Drill Hall on 15 August 1914.
It was by a twist of fate that he was in Kalgoorlie at the time War was declared as he was not a native of the West. Bernie hailed from Alexandra, a beautiful pastoral district in the foothills of the High Country in Victoria. He had followed two of his elder brothers (Henry & Percy) who had already made their way to the West for work. In August 1914 Bernie was a clerk in the Union Bank at 189 Hannan Street. He had just turned 22.
Details

Hits: 1601
Robert Ford BRYANT – RTA – ID#
194

Always charge sideways – there is less to shoot at!
Calm before the storm
Bryant family legend has it that as a teenager, Robert, or Bob as he preferred to be called, rode his bicycle from Mount Magnet to Perth (a distance of almost 600 kms) to watch a cricket match. There's a strong possibility that the story is true. Bob was known for his determination, his strength of character and love of sport and physical challenges, traits he constantly exhibited throughout his life.
Details

Hits: 1598
INMAN, John William (Jack) - Not in Photo
INMAN, Edwin Stanley - RTA ID#
154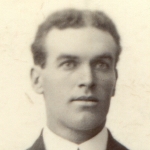 I do hope we will be spared to return to you dear people again
Australia is at war!
It was in August 1914 and with a heavy heart that Caroline Barlow learnt that Australia was at war.
Married at eighteen, she had given birth to thirteen children, eight by her abusive first husband, George Inman and five by her much younger second husband, Lambert Barlow.
Details

Hits: 2458
Alvared Roe Cecil CLIFTON - RTA ID#
184
Selfless to a fault
... tall, strong, suave and unperturbed, selfless to a fault, (he) was held in high esteem by his comrades ...
In his memoir of the 1914-1918 war years, George Medcalf described his 11th Battalion friend Alvared Clifton thus
It would appear that Alvared or Alvie as he was known, was not only selfless but completely lacking in affectation. On the attestation paper he completed when enlisting for military service abroad, he wrote but one word 'labourer' in answer to question 5 - What is your trade or calling?