Lt. John Arnold ARCHIBALD - DOW - ID#
506


Part 2 - The Jacksons and Archibalds - Extraordinary service, extraordinary lives


John Arnold Archibald was born in 1890 in Ulmarra, in the Clarence River district of New South Wales. (His Service Record which states Leederville, WA is incorrect). He was the youngest child of William Thomas Powell/Pouel Archibald, and Clara Amelia Archibald (nee Baker). His parents were married in Sydney in 1872 and had nine children - 5 sons and 4 daughters - all born between 1873 and 1890 when the family was living in the Clarence River area.
Family Background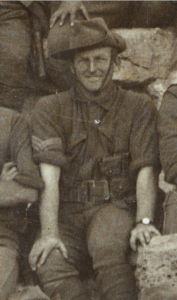 The family origins have been traced back to the late 17th century in Londonderry in Ulster, although it is believed they originally came from Scotland. However, early in the 18th century a branch of the family migrated to New Hampshire in the United States, before settling in Nova Scotia, Canada. John's grandfather, Isaac Adams Archibald and his wife Eliza, left Nova Scotia in 1846 as part of a Presbyterian missionary expedition to the New Hebrides (now Vanuatu), where John's father was born in 1848.
The family had relocated to New South Wales by 1851. Isaac was a school teacher who taught in Sydney before settling in the Clarence region, and his son William (John's father) also became a school teacher. The Archibald's appear to have been a very mobile family, not afraid to relocate when opportunities presented.
John's father, William Thomas Powell Archibald, at some stage after John's birth, moved his family to Western Australia. He died in Northam in 1908, aged 58, and his widow Clara Amelia then lived with various family members, and died in Sydney in 1926. John was educated at Scotch College, Perth, prior to undertaking his teacher training.
A Man of Ability
John was generally known as Jack, and the following article from the Kalgoorlie Miner of 17th June 1915, gives a glimpse of his life prior to his enlistment in World War 1:

Sergeant Jack Archibald, reported wounded, is the youngest son of Mrs Archibald, of Wilson Street, Kalgoorlie, and brother to Mr Ted Archibald, who is well known in local mining circles. Sergeant Archibald was trained as a teacher in the Claremont Training College, and was one of the most promising and popular young teachers in the Education Department. He was amongst the first to enlist when war was declared and left for service in the 11th Battalion (1st contingent).

Sergeant Archibald taught both in the North Kalgoorlie and Boulder Central State School, displaying great enthusiasm for sport and drill. He is very well known on the goldfields, where his sisters, the Misses Eva, Ethel and Alice Archibald are now teaching. He was employed on the staff of Perth Boys' School when he enlisted. Apart from his ability as a teacher, Sergeant Jack Archibald was rapidly coming to the front as a writer. His articles and short stories published in the West Australian papers attracted a great deal of favourable criticism.

Sergeant Archibald was wounded in one of the early engagements in the Dardanelles, but has since reported himself as nearly well and expectant of rejoining his regiment.


Western Mail 1912. Dec 13. p14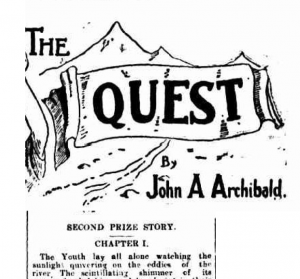 He appears to have been a young man of considerable talent, and came from a close and loving family, whose members kept in touch even when separated by distance. His mother, Clara Amelia Archibald, was listed as his next of kin on his Attestation Papers, later replaced by his elder brother, O A (Osmund Albert) Archibald of the Railway Hotel, Kalgoorlie. O A was a mining engineer who owned mining leases in the Goldfields, and probably used the Hotel as base when he was in town. He was the brother also known as "Ted" Archibald, the goldfields mining identity.
The Kalgoorlie Miner of 2 May, 1916, reporting on the wedding of Jack's sister, Alice Archibald to Captain Samuel Jackson, has the following paragraph relating to the extended Archibald family:

Miss Archibald's youngest brother was wounded while serving with the 11th Battalion at Anzac, and her eldest brother, Mr "Ted" Archibald, well-known in goldfields mining circles, is now in camp at Belmont.

In addition, Miss Archibald has nineteen cousins fighting with the Canadian and British forces on the continent. Among these are Lieut. Colonal W. Archibald, Canadian R.A.M.C., Major Gordon Archibald (specially mentioned by Sir John French for gallantry at Ypres), Captain Grassie Archibald, General Staff and Captain Robert and Lieutenants Maxwell and Leon de Wolfe Archibald, all of the Royal Engineers. Another cousin, Lieutenant and Adjutant Field Archibald, was killed on the Indian frontier.


It seems likely that Jack Archibald and Samuel Jackson, both born in 1890, became friends during their teacher training and that Jack introduced Samuel to his sister Alice, who had also become a teacher around the same time.
World War I
Archibald J.A.
(Courtesy Ian Gill
Fremantle to France p.80)
Jack Archibald initially enlisted as a Private on 17 August 1914, with regimental number 137 in "G" Company of the original 11th Battalion. He left Perth on H.M.A.T. A11 Ascanius along with his future brother-in-law Samuel Jackson, bound for Egypt. He soon received promotion and is showing Sergeants stripes when photographed at the Cheops Pyramid on 10 January 1915.
On 4 August 1915 he was appointed 2nd Lieutenant in the field, and on 21 November 1916 was appointed Lieutenant, still with the 11th Battalion. He was present at the landing at Gallipoli on 25 April 1915, where he was wounded on that day and evacuated to Valletta in Malta. He recovered and returned to the field to resume the fighting, but became sick with dysentry, and was later sent to England, where he was considered unfit for all service for three months and was sent home to Australia in March, 1916.
He returned to his unit with the 19th reinforcements in August of that year, and from England was sent to the Western Front. Again he was wounded in action at Glencorse Wood in the Ypres sector in Belgium on 20 September 1917.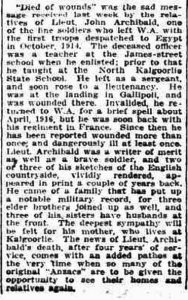 He was recommended for the Military Cross, but it was not awarded despite the strong recommendation.

Jack Archibald was wounded a number of times in the fighting, and also underwent periods of sickness when he had to be evacuated, sometimes to England and sometimes remaining in France. It must have required enormous commitment on his part to survive these setbacks, and to return to the thick of the fighting with his 11th Battalion.

However, correspondence in his Service Record indicates that "... he was severely wounded in the head by an enemy bomb at about 1.45 a.m. on the morning of the 24th September 1918, in the vicinity of Roisel. He was taken to the M Dressing Station (2nd Australian Field Ambulance) and died shortly after admission. He was buried on the 25th idem in the Military Cemetery, Tincourt..."


Archibald had been awarded both a Mention in Despatches and the French Croix de Guerre for his gallantry in several operations. Part of his citation for the M.I.D. reads;

...During the semi-open warfare at Lihons and Chuignolles he at all times manifested absolute disregard for his own personal safety, constantly proceeding over the open under heavy shell fire to visit the advanced posts, thus obtaining important information of the position of the Front line during the advance. His one aim has always been to maintain the morale of the men and has never failed to show a ready grasp of any situation.
(London Gazette 31089 of 31-12-1918) (Commonwealth Gazette 23 of 23-5-1919)


His citation for the Croix de Guerre-France refers to "his cheerfulness, personal courage and wonderful personality", indicating what a tremendous loss his death was, not only to his family but also to the wider community.
He was 28 years old when he died. He is buried at Tincourt New British Cemetery, Somme, France. (Plot V, Row G, Grave No.2).
His Panel No. Roll of Honour, at the Australian War Memorial is No. 61.
Postscript
As an interesting sidelight, there is also a Memorial Plaque to John Arnold Archibald in the Anglican Church at Rusland in the Lakes District of Cumbria, England. It reads as follows:


THIS TABLET IS ERECTED BY HIS
MOTHER, BROTHERS AND SISTERS
IN PROUD AND LOVING MEMORY OF
LIEUT. JOHN ARNOLD ARCHIBALD
(CROIX DE GUERRE) 11th BTN, ANZAC
WHO WAS KILLED IN ACTION IN FRANCE
24th SEP 1918
PALMA NON SINE PULVERE

Lieut. John Arnold Archibald Plaque in the Anglican Church,
Rusland, Lakes District, Cumbria, England.


It appears this was the result of a request made in his Will, a partial copy of which is included in his Service Record, as follows:

1. In the event of my death I give all money due to me by A.I.F. to my mother CLARA AMELIA ARCHIBALD of 964 Wilson Street, Kalgoorlie with the request (a) --------- 2nd Australian General Hospital B.E.F. (b) That a plain brass memorial be placed to my memory in Rusland Parish Church, England.

2. I give my seal ring to my cousin Charles Falcon Archibald, of Rusland Hall, Ulverston, England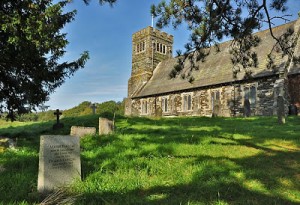 It appears that a branch of the Nova Scotia family migrated to England, and settled in Rusland at Rusland Hall.
Jack Archibald must have made contact with this family when he was in England during his leave, and it seems as though they provided him with a 'home away from home' during his time in Europe.
There are several members of the extended Archibald clan buried in the churchyard at Rusland, including his cousin Charles Falcon Archibald, who died in 1936, and it is appropriate that John Arnold Archibald has a commemorative plaque in this green and peaceful corner of England.
The Latin motto translates as 'No reward without effort'.
In 1967 his sister, Alice Jackson (wife of Samuel) applied for the Gallipoli War Medal and Citation for John Arnold Archibald as she was the only surviving member of that generation of the Archibald family.
---
Researched and written by Trish Allen
Sources
National Library of Australia, Trove (http://trove.nla.gov.au)
National Archives of Australia (www.naa.gov.au)
Australian War Memorial (www.awm.gov.au)
Ancestry (www.ancestry.com)
NSW bdm index online (http://bdm.nsw.gov.au)
Gill, Ian: Fremantle to France: 11th Battalion, A.I.F. 1914-1919. pp.80-81
After the Conflict - Cumbrian War Memorials (http://cumbrianwarmemorials)
---