WAGS 11th Battalion Project - Video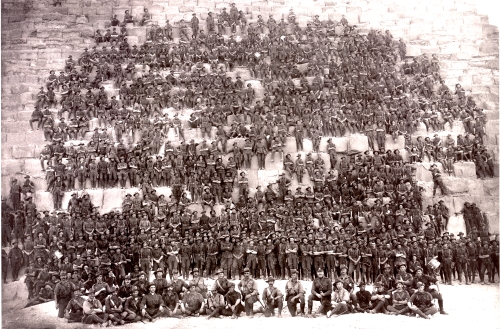 Some of the men in this 8 minute video are known to be in the WW1 Cheops Pyramid photo of the 11th Battalion, others are possibly there and not yet identified.
Some of the men shown are known not to be in the photo and joined the 11th Battalion after the photo was taken. Many of these men paid the supreme sacrifice at Gallipoli, and at the Western Front.
Lest we forget.
If you have any information, a contemporary photo, or would like to contribute a tribute to one of the men in the 11th Battalion, please contact us via email at: This email address is being protected from spambots. You need JavaScript enabled to view it..
Men of the 11th Battalion
Note: This is a relatively large video file and may take a little while to load (there is no audio).
This short video has been compiled by the Western Australian Genealogical Society as part of the WAGS 11th Battalion Cheops Project.
Images shown in this video are primarily from publicly available sources, some are from private collections and used with permission.