LAMERTON, Lt. George Arthur M.C. - KIA - ID#
456

Corporal George Arthur LAMERTON 565 embarked from Fremantle per Ascanius (A11) with E Company. He has been identified as ID# 573 in the Cheops photo.
Corporal Lamerton was promoted to Lieutenant and was distinguished through his action on the Western Front where he earned the Military Cross.

Lieutenant Lamerton was killed in action on 10 August 1918, he was aged 30.
---
LAMERTON, Pte. William John, 1188 - K.I.A. - Not in Cheops Photo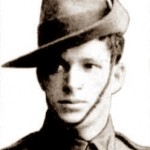 Private William John LAMERTON arrived in Egypt with the first reinforcements per Thermistocles (A32), after the Cheops photo was taken.
Private Lamerton was killed in action at Poziers, recorded as being 22/25 July 1916, and he is commemorated at Villers-Bretonnaux, he was aged 22.
---
The Pendant
David Theodore, Curator of the Princess Royal Fortress Military Museum, relates the story of a pendant that is in the Ellam-Innes collection, held by the Museum. David tells us of the connection that this pendant has with the Lamerton brothers from Collie WA, both of whom were with the 11th Battalion, and both paid the supreme sacrifice.
---
This video was produced by ABC Great Southern and is available via Vimeo.
---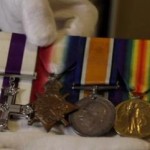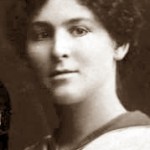 Wedding photo of Winifred LAMERTON, wife of George Arthur wearing her pendant with the image of her husband and his brother William John.