George Joseph BOYLE, 253/1093 Sergeant - Discharged UK - ID#
024

... keen soldier stowed away, and signed up for the second time ...

A determined soldier
George Boyle was originally enlisted as 253 Armorer Sergeant on 9 September 1914 and attached to B Company of the 11th Battalion. After serving for 43 days and with departure immiment he was discharged by order of a Military Board on 29-30 October 1914 (for reasons unknown).
So keen was he to serve and not to be deterred he stowed away with his mates of the 11th Battalion on board the troopship HMAT 11 Ascanius when it sailed from Fremantle on 31 October 1914. He apparently stayed undetected until becoming known to the Officers on board on the 6th of November, by which time the ship was well out to sea.
He was signed up for the second time by Captain Francis Lorenzo of the 10th Battalion and given a new Service number 1093. He was then immediately transferred back to the 11th Battalion as Armourer Sergeant in HQ Company. Sergeant Boyle does not appear on the AIF Embarkation Rolls.
Sergeant Boyle's younger brother John Benedict Boyle signed up a day later and joined the 2nd Australian Stationary Hospital.
We thank Maree Alver for sharing the story of her great uncle (George Joseph) and grandfather (John Benedict).
Family Background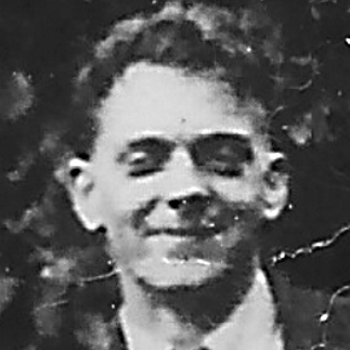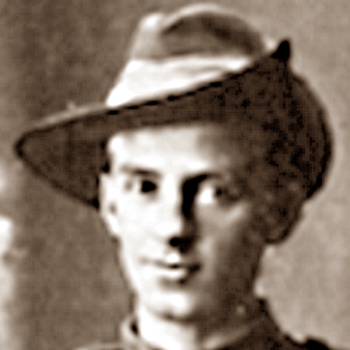 George Joseph Boyle (1882-1960), my granduncle (left) and his brother John Benedict Boyle, (1891-1946), my grandfather (right), were the sons of Irish immigrants, Thomas Freeland (1851-1934) and Mary Joseph Boyle (1881-1943) from Lanarkshire, Coatsbridge, Scotland. The boys were two of seven children, George was born in Ipswich, Queensland and John in Sydney, New South Wales.
The Boyle family moved to Perth in 1897 in the hope of work for their father. Sadly, their mother passed away in 1898 at the age of forty-seven, soon after relocation to Western Australia. George Joseph was sixteen at this time and John Benedict was only six years old.
Mary Joseph Boyle was buried in the historic East Perth Cemetery, one of the last graves before it closed in 1899 when Karrakatta opened, and fortunately her grave with headstone remains and is clearly identified.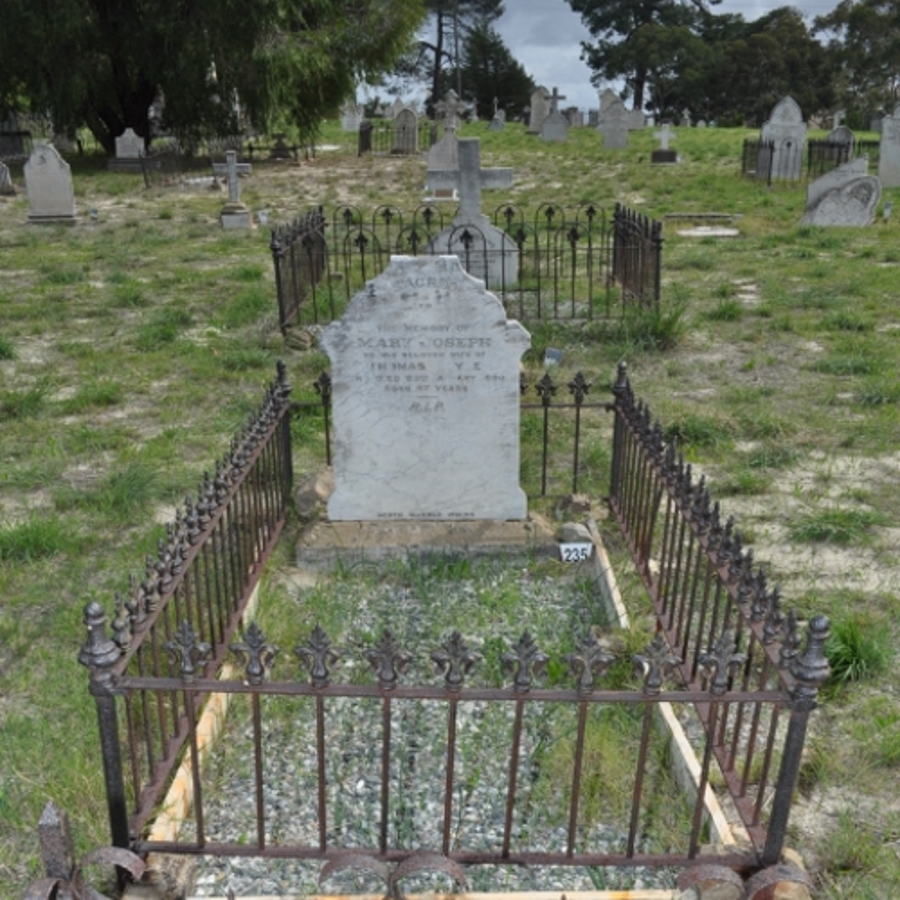 Enlistment and Service
The Boyle brothers were among some of the first to enlist in the AIF following the declaration of World War One, signing on within a day of each other, George Joseph initially on 9th September 1914 at Blackboy Hill, Western Australia. He was 5ft 9½ inches, of fair complexion, grey eyes and dark brown hair and of the Roman Catholic religion. He was issued Service Number 253 and posted to B Company, 11th Battalion. However, he was signed on again, at sea on 6th November 1914 and issued Service Number 1093. Herein lies a most interesting story.
It appears that once enlisted in the first instance, it was found that George Joseph was employed by the Defence Department in an "excluded profession" as an armourer, which meant that his skills and experience were more valuable at home. He was subsequently discharged after forty-three days. It has also been speculated that he may have had a disagreement with a senior officer and discharged, but there is no record of this occurring, and it would have been recorded in his documents. Therefore, it is fair to think that he was very unhappy at being discharged, and subsequently stowed away on the Ascanius to sail with 11th Battalion. Upon discovery, or perhaps coming clean at sea, he was re-signed and appointed Armourer/Sgt. with 10th Battalion under Service Number 1093 and immediately transferred back to 11th Battalion.
By the 2nd March 1915 George Joseph was heading to Gallipoli with 11th Battalion where he spent the next six months until being evacuated to hospital in Malta on 25th August 1915. George was suffering from severe dysentery and subsequently invalided to England, and admitted to the County of London War Hospital where he was treated for the next six months. On the 8th June 1916, he was posted back on duty. The remainder of his military service was completed in England. He applied for discharge in 1920 but was retained on duty until 1922, when he was finally granted discharge as a WO1, as he was no longer required as an Armourer post war.
Personal Life
George Joseph BOYLE c.a. 1913-14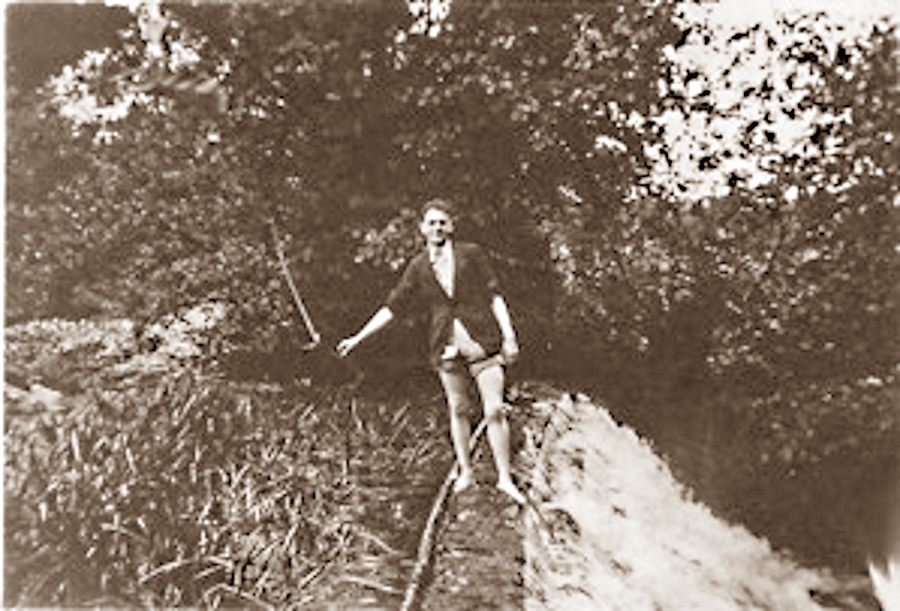 George Joseph had married Clara Gertrude Pettit (1882-1912) in 1909. Tragically, Clara died in Perth in July 1912, six weeks after the death of their baby son Kevin Michael in June 1912. They had lost their first son George Joseph at birth in 1910. It is fair to conclude that again as a single man, George Joseph was willing to embark on adventure in military service.
George was remarried to Jessie Maud Smith (1883-1978) in Essex, England in 1918 and requested to be discharged there to remain. As far as it is able to be determined he never returned to Australia. George is listed as "of London" in the death notice of his father, Thomas Freeland Boyle, in 1934. Despite efforts very little has been found of his life in England post discharge, his probable death in 1960 at the age of seventy-eight was in Bromley, Kent, England.
With George Joseph Boyle's colourful entry to service in the AIF, and tracing his history it is a wonderful realization that he is now recognized as having served with 11th Battalion and was present at the famous photo taken at Cheops of 704 11th Battalion men and he is identified as ID# 024.
---
John Benedict BOYLE, 1209 2nd Australian Stationary Hospital
Photos: John Benedict and Edith Elizabeth Boyle (nee Noel)
Enlistment and Service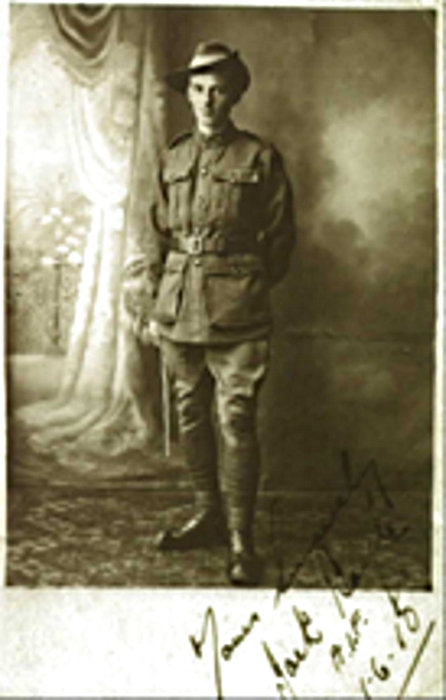 John Benedict Boyle (1891-1946) was George's younger brother and he enlisted at Blackboy Hill Western Australia on the 10th September 1914 at the age of twenty-three, he was allocated Service Number 1209. John was a single man, 5ft 6¾ inches, of fair complexion with grey eyes, and of the Roman Catholic religion. He had worked intermittently for the railways. His father was living in Kalgoorlie at this time and his mother had died when he was six years old. Work had been intermittent for John Benedict and that may have also been a reason to sign on.
Young John embarked overseas on 14th December 1914 from Fremantle on HMAT Kyarra A55 as a Private and was posted to No. 2 Australian Stationary Hospital reinforcements.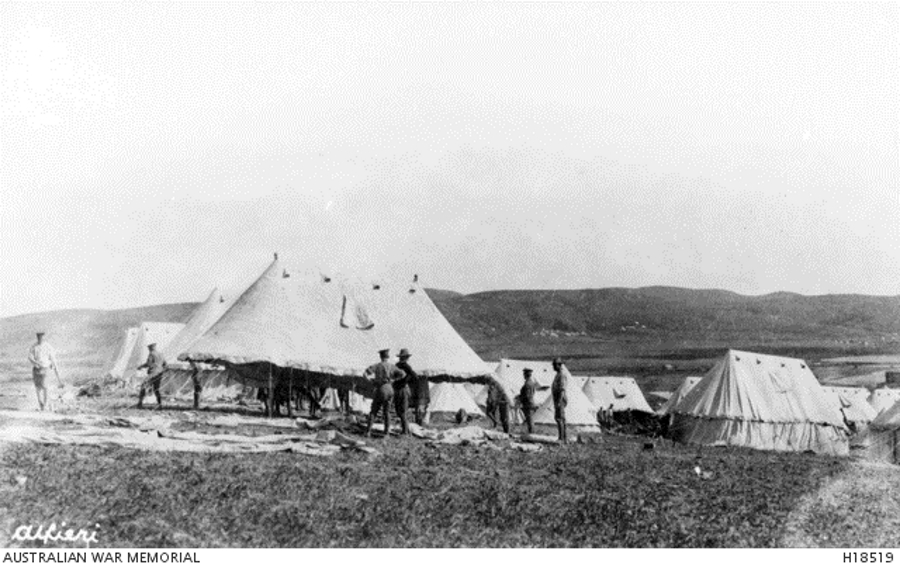 The No. 2 Australian Stationary Hospital was originally located at Mena Camp in Egypt and moved to Mudros, Lemnos in June 1915. Lemnos was being developed as an intermediate military medical base and No. 2 A.S.H. became part of it. By August there were 763 patients and by October there were sixty large marquee-tents, 1200 beds and 25 nursing sisters. No. 2 A.S.H. left Lemnos for Egypt in January 1916 following evacuation of the Peninsula.
As with many young men, John Benedict's service was not always exemplary with charges of insolence and being AWOL, but it was also with periods of serious illness leading to admittance to hospital at Mudros. Being posted to No. 2 Stationary Hospital, it is likely that the worst of war was presented in injuries and deaths as well as him also dealing with his own ill health. He served in London and France until 1918.
Personal Life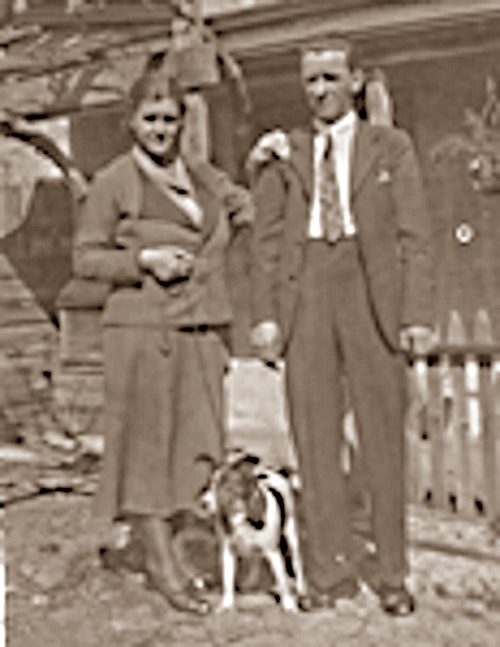 On 26th December 1918, John Benedict married Edith Elizabeth Alice Noel (1899-1980). It is unclear as to how they met but it may have been by association with her brothers who served in the British military. He was granted leave in April to July 1919 to attend a mechanics course in preparation for discharge. On completing the course and subsequent discharge, he sailed from London, on the troop ship Berrima to Australia on the 6th September 1919 with his new bride, who was about five months pregnant at the time with my mother, Edith Mary (Molly). She was born on the 6th January 1920.
John Benedict was discharged from service at 5MD on 17 December 1919. He is also reported as serving in the Citizen Military Forces from 1939-1948. He continued unwell and unsettled into life in Perth. Sadly, he died in 1946 from a heart attack at the age of fifty-five, leaving his widow, Edith Elizabeth Alice and two daughters, Edith Mary (Molly) and Sheila Agnes.
The Boyle brothers were unremarkable in their pre-service lives, but reflect the quintessential lives of so many young men of their time. They deserve to be honoured for willing service to their country, which did not come without risks and impacts on them personally, and also on their families.
---
Researched and submitted by Maree Alver, granddaughter of John Benedict Boyle and grandniece of George Joseph Boyle.
Sources:
WW1 Military Record Records
Family documents and photos
Australian War Memorial
Ancestry.com.au
Trove.com.au
With thanks to Chris Loudon WAGS 11th Battalion Cheops Project
Note:
If there is any other information or photos available on either of the brothers, contact would be much appreciated - This email address is being protected from spambots. You need JavaScript enabled to view it.