2nd Lt. Samuel Henry JACKSON - RTA - ID#
681

Part 1 - The Jacksons and Archibalds - Extraordinary service, extraordinary lives
Family Background
To gain an insight into the family background of Samuel Henry Jackson and the influences on his life, one only needs to read the Funeral Notice of his father, Samuel Bowman Jackson, as published in The West Australian of Thursday 22 May, 1941.

[Samuel] was born at Carrickfergus, County Antrim, Northern Ireland, and the family home is still at Ballahill, Ballcarry [sic], Belfast, where the remaining brother Mr Daniel Jackson, resides. The family came from the south of Scotland during the Jacobite Rebellion and were pioneers of the first Presbyterian Church in Northern Ireland. They are also in the line of Stonewall Jackson (the famed military leader) and Andrew Jackson (one time President of the United States). The late Mr Samuel Jackson was educated at Belfast and Dublin University, becoming a Model School teacher and later received an appointment with the Queensland Government as a teacher. After his marriage to Sarah Haire Woodland in 1880 he left in the sailing ship the John Elder for Australia in 1880. He taught in various Queensland schools and later invested in timber and cattle but in the latter venture suffered loss through bad droughts. He left for Western Australia with his family in 1904. Here he taught in different schools until his retirement. His wife passed away after the Great War and his family consisted of five sons and a daughter, two sons predeceasing him.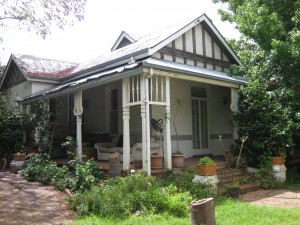 Samuel Henry Jackson was born when the family was living in Bundaberg, Queensland, on 22 August 1890. He was the third eldest of the five sons. In 1904 he moved with the family to Western Australia and continued his education at Perth Boys' School where he passed the Junior Public Examination in 1905 which was at that time conducted by the University of Adelaide. He then qualified as a teacher through the Adelaide Teachers' College.
In 1910 he was living with his parents and two of his siblings in Newcastle Street, Perth, following in his father's footsteps and working as a teacher for the State Education Department. He taught at Perth Boys' Central School prior to his enlistment in WW1.
By 1916 the family had moved to 39 Clotilde Street, Mt Lawley, and it was from this address that he married Alice Mabel Archibald of Kalgoorlie in May 1916, when he was back in Perth on leave of absence from his overseas army service. Alice was also a qualified teacher. Details about the many extraordinary members of the Jackson and Archibald families and the extent of their service to the Empire are outlined in the account of Samuel and Alice's forthcoming marriage in the Kalgoorlie Miner of 2nd May 1916.
MILITARY WEDDING

Tomorrow the marriage will take place between Captain S H Jackson, second son of Mr. and Mrs S Jackson of Mount Lawley to Miss Alice Mabel Archibald, youngest daughter of the late Mr T Powell Archibald of Northam and of Mrs Archibald of Wilson Street, Kalgoorlie. An interesting feature of the wedding is the number of both families who are serving at this juncture. Captain Jackson who was three times mentioned in dispatches for gallantry and devotion to duty while fighting at Anzac with the 11th Battalion, is one of three brothers who were amongst the first officers to volunteer for service abroad on the outbreak of hostilities. One of these, Lieutenant David Jackson of the 10th A.L.H. Regiment was mortally wounded leading his troop in the now historic Lone Pine Charge. The eldest brother, Major Robert Jackson, also served with the 10th Light Horse on the Peninsula, where he was severely wounded. He is now Brigade Major and A.D.C. to Brigadier-General Sir Newton Moore.

Miss Archibald's youngest brother was wounded whilst serving with the 11th Battalion at Anzac and her eldest brother, Mr Ted Archibald, well-known in Goldfields mining circles, is now in camp at Belmont. In addition, Miss Archibald has nineteen cousins fighting with the British and Canadian forces on the continent. Among these Lieut. Colonel W. Archibald, Canadian R.A.M.C., Major Gordon Archibald (specially mentioned by Sir John French for gallantry at Ypres), Captain Grassie Archibald, General -Staff and Captain Robert and Lieutenants Maxwell and Leon de Wolfe Archibald, all of the Royal Engineers. Another cousin, Lieutenant and Adjutant Field Archibald, was killed on the Indian frontier.

The marriage, which will be solemnised at the residence of the bridegroom's parents, will be a very quiet one owing to the losses both families have sustained through the war. Captain Jackson returns to the front with the 44th Battalion. After his departure his wife will again take up her residence in Kalgoorlie.


World War 1
Samuel Jackson is standing on the right in the photo below taken in 1914 at Blackboy Hill, Captain Barnes is seated and Lt Strickland standing in the centre.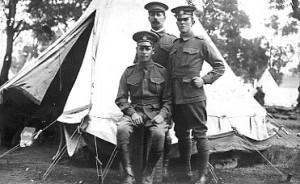 Prior to the outbreak of war in 1914 Samuel had had one year's experience with the senior cadets, and two years with the 11th Australian Infantry Regiment and the 88th (Perth) Infantry.
At the commencement of the war he was appointed 2nd Lieutenant in 'C' Company to the original 11th Battalion dated from 28th August 1914, and embarked with the first contingent on H.M.A.T. A11 Ascanius on 31 October 1914, aged 24.
In Egypt he was promoted to the rank of Lieutenant and was under Captain Tulloch in the landing at Gallipoli on 25th April. On 28 May he was promoted to temporary Captain, and he led one of the attacking parties to take what later became known as Leane's Trench, and it was in this fighting that he was recognised with a Mention in Despatches (recommendation date 15 November 1915).
Samuel was wounded in the fighting at Leane's Trench, and in early August 1915 he was sent to the 1st Australian General Hospital at Heliopolis, and subsequently invalided to Australia on 19th October, having been granted three months leave of absence due to being diagnosed with typhoid fever. He arrived back in Fremantle on 15th November and returned to duty on 17th March 1916.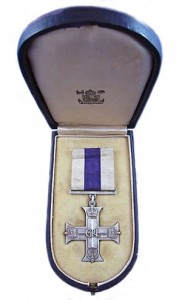 He embarked for the Western Front on 6th June, shortly after his marriage to Alice Archibald in May 1916. They thus had a very brief 'honeymoon' before Samuel returned to the war and Alice returned to her parents home in Kalgoorlie to resume her teaching career, though as a married woman she could not be made permanent.
Samuel was posted to the 44th Battalion as the senior officer of "C" company, and further distinguished himself on the Western Front, where he was awarded the Military Cross, French Croix de Guerre and another Mention in Despatches.
He was attached to the 11th Infantry Brigade Headquarters as a Staff Captain in 1917 and became a G.S.O. 3rd Grade with 3rd Division Headquarters, 1917-18. At the end of 1918 Samuel returned to England, and whilst there he took non-military employment leave to work for the insurance firm Thornett and Fehr from June until the end of November 1919.
At some stage Alice had joined him in London, and they returned to Australia on the ship Morea on 18th October. His appointment in the AIF was terminated on 13th February 1920.
Between the Wars
Shortly after his return to Australia, Samuel and Alice moved to Sydney, where Samuel was able to resume his employment with the English insurance firm. Their first child, Hazel Alice Archibald Jackson, was born in Perth in 1920, possibly prior to Alice's move to Sydney, and their second child, Murray Archibald Jackson, was born in Sydney in 1922. In Sydney, both Samuel and Alice changed their careers. Samuel retrained as an accountant and auditor and worked in that profession; Alice switched to journalism and had a very successful career as a journalist and editor, as her entry in the Australian Dictionary of Biography attests. She was on the staff of the Australian Women's Weekly from its inception in 1933, working under founding editor George Warnecke, effectively as second-in-charge, and was formally appointed editor in 1939 - the first woman editor of the magazine. The Jacksons lived at various addresses in Sydney, including Centennial Park and Rose Bay.
World War 2
On 20th October 1942 Samuel attested for service with the Australian Military Forces, having been called up from the reserve of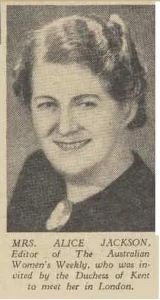 officers whilst living in Sydney. With his prior service in the C.M.F. he served from 2nd October 1939 until 10 July 1946, and was aged 49 when he commenced full time war service in 1939.
In 1940 he served with the Department of Information, and was later transferred to the Australian Intelligence Corps with the rank of Major, and later temporary Lieutenant Colonel. He was primarily based in Sydney, but was also seconded for a time to the post of Deputy Director of Security in Victoria. In 1945 he was appointed as an Hon. Aide-de-Camp to the Governor General of Australia, but relinquished this post in January 1946. He remained in the Service until July 1946, with the rank of Lieutenant Colonel. During this time, and for some years after the war ended, the Jacksons lived in an apartment at 211 Elizabeth Street, Sydney, which provided a convenient central base for their various wartime activities.
Alice, working as a journalist and an accredited war correspondent, toured defence establishments in Western Australia and Port Moresby in 1943, and in 1945 she went overseas to report on the UN Conference in San Francisco, and to inspect war damage in Europe. Their children by this stage were forging careers of their own, Hazel following her mother into journalism and Murray in 1946 was a medical student.
Post World War 2
Samuel was employed by the Department of External Affairs in 1947, and served in occupied Japan where he was also Australian representative on the United Nations Temporary Commission on Korea.
In 1950 Alice moved from her long-time employer The Australian Women's Weekly to its rival Woman's Day, which necessitated a move to Melbourne. However she left that post after 15 months to return to Sydney to rejoin her husband, and in 1958 they were living at Edgecliff and in 1963 in Paddington in Sydney's east. In their later years they retired to Glenorie, a rural settlement in the Hawkesbury district north-west of Sydney.
Samuel died in 1968 at Hornsby, aged 78, and Alice died in 1974 at Meadowbank, Sydney.Their daughter and son survived them.
Murray Jackson went on to have a distinguished career in psychiatry, based in London where he had gone to further his studies after graduating in medicine from Sydney University. He died in 2011 at his home in France.
Hazel Jackson graduated in Arts from Sydney University, subsequently joining the W.A.A.A.F., travelled widely as an accredited journalist and in 1950 was covering the Korean War for Woman's Day and Home, following in Alice's footsteps. She married in 1958 and died in Sydney in 1987.

Samuel had survived the Gallipoli landing and the fighting on the Western Front, had a distinguished military record, rising through the ranks of the military to the rank of Lieutenant-Colonel, and both Samuel and Alice in their respective fields had made a significant contribution to Australian society.
Samuel's mother Sarah died in Perth in 1919 and his father Samuel remained in Perth and died in 1941 at the age of 86 years. He lived with his daughter Frances in Hill View Road, Mt Lawley after the death of Sarah.
Frances became a well-known and highly regarded Art Mistress at the Perth Girls' School, having studied art in London and Paris, and she also held Exhibitions of her work from time to time. She died in 1970, aged 83, and is buried with her parents in a shared grave at Karrakatta Cemetery, Perth.
One of Samuel's brothers, David Alexander Jackson, an architect, was killed on 7th August 1915 at the Lone Pine charge at Gallipoli.
An older brother, Robert Edward Jackson, also had a very distinguished military career spanning both world wars, and retired in 1946 as a Major-General. He died in 1948 whilst living in Sydney, and was buried with full military honours. His two sons also had careers in the military.
The eldest of Samuel's brothers, John Stuart Jackson, sadly lost his life prematurely in 1912 while attempting to save a drowning woman at Caloundra in Queensland, while the youngest brother, Albert Woodland Jackson, entered the Wesleyan ministry and later moved to the United States to undertake further study, and he remained there as minister of a church in Connecticut.
---
Researched and written by Trish Allen
Sources
National Library of Australia. Trove (http://trove.nla.gov.au)
National Archives of Australia (www.naa.gov.au) (includes Service Record, WW1 and WW2 for Samuel Henry Jackson)
Australian Dictionary of Biography online (Heather Radi, 'Jackson, Alice Mabel (1887-1974)'
Ancestry (www.ancestry.com) Queensland bdm index online (http://www.qld.gov.au/law/)
Gill, Ian: Fremantle to France: 11th Battalion, A.I.F. 1914-1919. pp.192-194
James Hurst: Game to the Last. 11th Australian Infantry Battalion at Gallipoli.
Perth Metropolitan Cemeteries Board (http://www.mcb.wa.gov.au
---