Ernest John MESSENGER - RTA - ID#
380


He lived a full life...


My great grandmother's brother Ernest was born in South Australia in 1881. He was the second eldest of the eleven children born to George and Jane Messenger. For many years, George had worked as a lumper at the Adelaide docks but when gold was discovered in Western Australia, he decided to try his luck in the Kalgoorlie goldfields. The family relocated to Western Australia in 1898 when Ernest was seventeen and George found work hauling water for the prospectors.
Life in Kalgoorlie was tough. It was hot and dusty and typhoid was claiming many lives including two of Ernest's young sisters.
At the age of 21, Ernest enlisted in the Australian Commonwealth Horse and was assigned to the Second Battalion, E Company as a horse driver. The requirements for enlistees were experience of country life in Australia, good management of horses and bush travelling and of course, good character. Ernest fulfilled all of these requirements and travelled to South Africa in February 1902 to take part in the Boer War. The Australians took part in the Great Drive, the success of which contributed so much to the conclusion of the war. The men returned home in August 1902 in the transport "Norfolk".
Ernest rejoined the family on the goldfields but already his father was making plans to relocate. Anxious for a more stable life George acquired some virgin land at Brookton in Western Australia's wheatbelt and the family moved there in 1905. Ernest spent the next few years helping his father develop the property. The farm house was extended, trees cut down and logs and stumps burnt. Stables and pig pens were erected, wells bored and the land ploughed with a single furrow plough.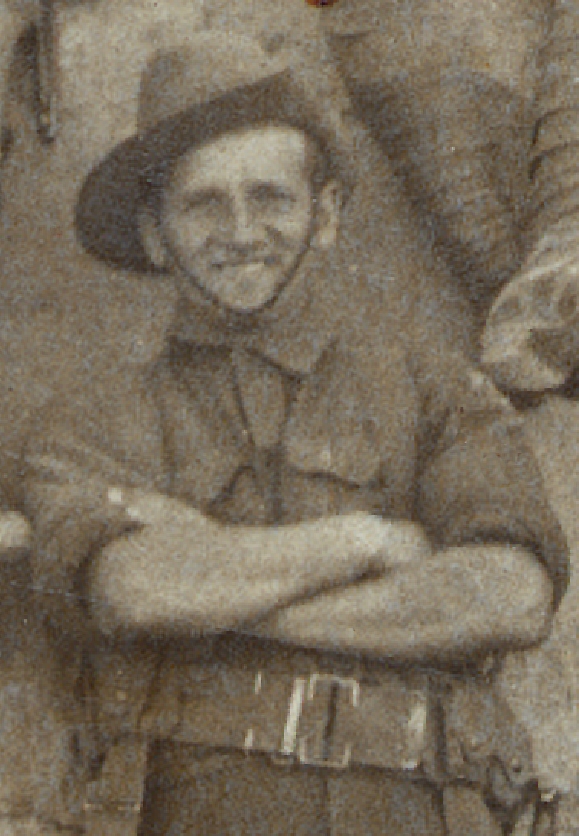 Soon after the outbreak of WWI in August 1914 Ernest, then aged 33 and living at South Street, Fremantle, enlisted as a horse driver naming his mother as his next of kin. He was assigned to the 11th Battalion and after completing training at Blackboy Hill sailed from Australia aboard the transport ship A11 Ascanius in November 1914. The Battalion arrived in Egypt to continue its training in early December and on Sunday January 10, 1915 Ernest together with the rest of the Battalion was marched up to the Pyramid (Old Cheops) and a photograph of the battalion was taken.
Ernest wrote to his brother Herbert on Sunday 24th Jan 1915,

Dear Herb,

We are still stuck in this Desert I think we will be out of it by the time you get this – let us hope so. You know we did not join to go to Cairo. I think we will be moving as soon as the Second gets here for they must make room for them and I don't think they have gone to all this trouble for nothing.

You would be surprised to see this camp, there are four big picture shows and a boxing stadium here.


After several months of training the men of the 11th Battalion were transported to Mudros Harbour where they awaited their orders to engage with the Turks on the Gallipoli Peninsula. Ernest's company was selected as part of the covering force for the Anzac landing on 25th April, 1915 and it was soon after this that Ernest became ill and from May through to October was treated for dysentery and rheumatism, returning to duty at Gallipoli when he could. Eventually he became so unwell that he was discharged from duty on 13th December 1915 and was returned to Australia on 14th January 1916.
After his return, his younger brother Herbert enlisted and was based mainly in Egypt and sent many postcards back to Brookton as had Ernest during his sojourn there. My great Aunt Melva Lear (Ernest's niece) recalls in her memoirs that on Sunday afternoons she was allowed to look through the postcard album, a massive book about two feet square and a foot thick. She wrote that it was

Larger than the largest Bible in the household which rather prided itself on large bibles. The album was filled to bursting point and often dozens of stray postcards would slip out and spill over the floor. They were mainly highly coloured scenes of Egypt or Cairo or had a figure in khaki kissing goodbye to a woman in bunchy clothes and a large hat. In one corner roses surrounded a sentimental verse.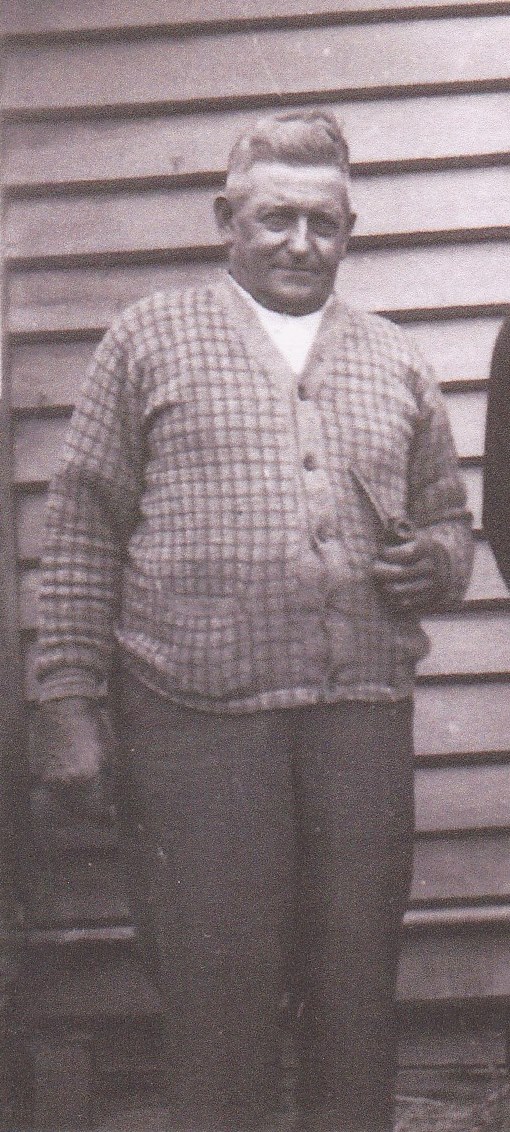 In April 1917, now working as a teamster and living in Claremont, Ernest enlisted in the Citizen Military Forces (CMF) and served with the No 5 District Guard. After the war, the defence of the Australian mainland lay with the part time soldiers of the CMF also known as the Militia.
Around the same time, he met widow Ada Denney whose husband had been killed in the War leaving her with the couple's three children Alfred, Jack and Ada. Ernest and Ada married in 1918 and that same year their first child, a daughter Rose was born. Two sons, Ernest Jnr and Ronald followed some years later.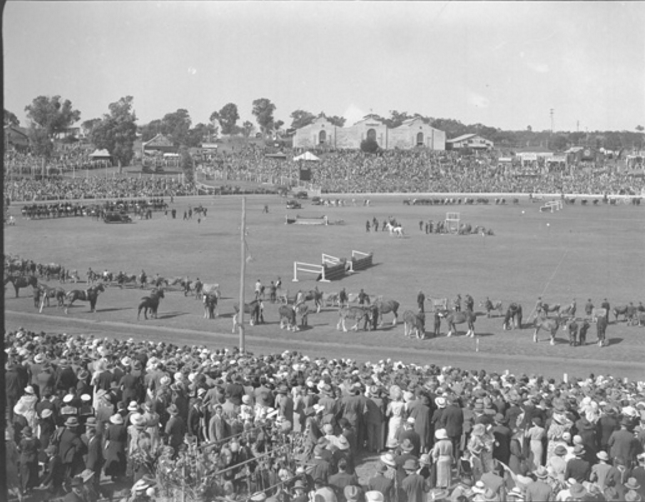 The family lived in Zenobia Street in Palmyra for most of their lives however they had a second house close to South Beach where they often holidayed. Ernest found employment as a dealer and worked in South Fremantle at a Marine Store until his retirement.
Part of his work involved driving a horse and cart collecting bottles from the local hoteliers which he took to the Glass Factory.
He had a great love of horses and had a favourite named Rose. Every year he used to decorate his cart and join the Grand Parade at the Perth Royal Show advertising Robur Tea.
When WWII was declared, Ernest Jnr continued his father's proud record of service to his country by joining the navy and serving aboard HMAS Australia. He returned home safely.
Despite suffering from asthma since childhood, Ernest lived a full life, passing away on the 10th December 1963 at the age of 82.
---
Kathryn Pougher has very kindly given permission to reproduce her tribute to the life and service of Ernest Messenger on the WAGS 11th Battalion website.