Cyril BOLLE, Lance Corporal, 907 – KIA – ID#
587

A treasured story
Rita Hodges (nee Bolle) died at the age of 35 leaving 4 young daughters between the ages of 9 and 14. She was only one and a half years old when her older brother Nicholas was killed at Gallipoli on 25 April 1915.
Her memories of her older brother would have been virtually non existent.
Rita's siblings, Isabella, Norman and Dorothea were aged between 12 and 24 when their handsome brother young Cyril was killed at Gallipoli. Rita, and later her daughters, were however well aware of their uncle Cyril by the family having kept his memory alive, as they continue to do so today.
The lure of gold - Family origins
Cyril's grandfather Nicholas John Bolle was born in Hanover Germany and migrated to Australia in the mid 1850's and was probably looking for his fortune in the Victorian Gold Rush. Nicholas Snr had settled in Bendigo and according to William Perry in "Tales of the Whipstick" had various occupations including those of digger, Slitter, quarts cutter as well as that of miner. Cyril's father, also Nicholas, joined his father Nicholas Snr in the mining business, with some failure, and ultimate success, but not without some risk and personal injury. Nicholas Jnr suffered two injuries involving gunpowder burns to his face, one at age 13, and the other at 19 when a powder charge placed in a pistol suddenly exploded in his face.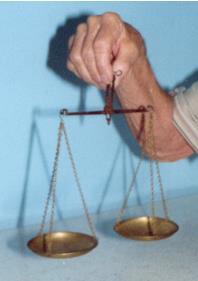 Nicholas Jnr was a member of the German Hanover Band in Bendigo, so it would be certain that young Cyril Bolle as well as being a proud Australian would have been well aware of his German roots.
Cyril's grandmother on the other hand, was of Irish catholic stock. Rosanne Elizabeth Farrell married Nicholas Snr in St Killan Roman Catholic Church at Sandhurst in 1859. Family folklore has it that Rosanne brought a set of scales with her from Ireland to measure ingredients for a cure-all balm. They would have been handy in the goldfields as well. They had 9 children with Cyril's father Nicholas Jnr being the eldest.
More Irish blood - and more gold mining
Cyril's maternal grandmother and Mary Ellen Clarke's mother had arrived in Adelaide with her parents and siblings in the 1840's having migrated from Ireland. Mary met and married Nicholas Bolle in Broken Hill in Feb 1890, where Cyril was born in 1892. Nicholas and Mary moved to Western Australia in 1898, and soon settled in Menzies where Nicholas Jnr. probably used his engine drivers skills to gain employment.
The City beckons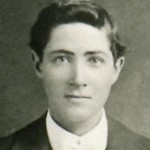 But by 1908 the family had settled in Subiaco and after 1924 Nicholas was living in Gosnells, was retired and was recorded as an orchardist. Cyril's elder sister Isabella was married at age 20 in 1911, and Cyril stood proudly in the wedding photo along with his family, except for his younger sister Rita who was born in 1913.
This photo of Cyril has provided critical evidence that Cyril is in the 11th Battalion Cheops photo (Image supplied by Corinne Fordschmid)
Military service
Like most young Australian males between the age of 18 and 60 Cyril was enlisted for army service, in his case in the West Australian Rifles (86th Infantry Regiment). Military service was compulsory at this time. When Cyril enlisted in August 1914 he was living with the Dyer family in Northam, and his occupation is recorded as a draper. Life at Blackboy Hill training camp was soon underway, and Cyril was promoted from private ranks to a Lance Corporal on September 19, obviously showing some aptitude for army life no doubt partly due to his prior experience in the militia. The required Battalion strength was reached very early and the men of the 11th were soon moulded into a functioning unit rather than a band of railworkers, farmers, miners, labourers, and mill hands.
Champing at the bit to get into the action the men were somewhat relieved when, after a few false alarms (or deliberate trials), orders finally came through and departure from Blackboy hill was underway by train to Fremantle port on 31 October 1914, then to sail to an unknown destiny. Cyril and his G company comrades found themselves on His Majesty's Australian Transport Ascanius (A11) for a 28 day sea voyage to Alexandria in Egypt.
Another train trip saw the men in an inhospitable sand pit at Mena outside the city of Cairo, without tents on the first night the men were sleeping under the stars and rained upon - not the best of welcomes to their new training camp.
A new Company formation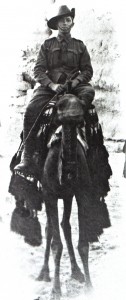 The Battalion reformed into a 4 Company unit to align with the British army establishment. The original G Company and H Company now made up a new D Company, doubling in size to be 205 men including officers. On January 1 Cyril was allocated to No. 4 Section, No. 13 Platoon in D Company.
Most of the men found time to do some sight seeing. Cyril managed to send a photo of himself home at Christmas, like many others he was on a Camel at the Sphinx. This one (shown at left) was kept on display by his sister Rita in her family home.
Whilst it was assumed that he was also one of the men encaptured in the Cheops Pyramid image on 10 January 1915, which was printed in the Perth papers in March 2015, the family could not be sure that he was there on the day.
The Battalion left Mena Camp on 28 February, again to an unknown destination. This turned out to be Lemnos, a Greek Island in the Northern part of the Aegean Sea.
Training began again, this time in how to land on a beach, of which there are plenty on Lemnos, along with some hills and mountains in the north, all good practice for what was to come.
Gallipoli beckons
After seven weeks in Mudros harbour with the fleet of ships carrying the Mediterranean Expeditionary Force (MEF), orders came that they were to sail on April 24, destination the Gallipoli peninsular. D Company, along with B Company and the majority of the Singnallers and Machine Gunners transferred from the Suffolk, their home of the last 7 weeks, to the destroyers Chelmer and Usk; it is likely that Cyril was with other D Company men on the Usk when the pinnacles were launched for the landing at Gallipoli at 04:30 on 25 April 1915.
Some time later that fateful day 22 year old Cyril Bolle was killed along with the sixty five or so other men of the 11th Battalion who met their fate at Gallipoli.
Cyril Bolle's parents had no news from official sources, and his mother wrote to Army Records in July looking for answers after she had received word from a fellow soldier that Cyril was missing. He was reported as wounded and the official reply (in September 1915) to a letter from his frustrated father requesting answers to his son's whereabouts in August, and to a Corporal I. Dyer, a member of the family that he was residing with when he enlisted, and who was in the Senior Cadets with the 25th Battalion at Northam;

His wound was not stated to be serious and, although it is regretted its nature and the name of the hospital in which he is located are at present unknown, it may be assumed satisfactorily progressing (sic) is being made towards again becoming fit for active service.


The family was informed in April 1916 that as a result of the Court of Inquiry held in Fletre France on 10 April, that their son had been officially recognised as killed in action on 25 April 1915. It was not until 1921 that Base Records advised the Bolle family that the Graves Services Unit of the A.I.F. had been unable to find any trace of the last resting place of their son Cyril. Cyrils father, Nicholas, responded to say;

Cannot get any definite news of where our son was killed, the only letter bearing on the matter was from a soldier in hospital in England, sending sympathy, but he had no definite news, only had been told Cyril was killed 25th April. One returned soldier told me he saw and spoke to Cyril well forward of the rush at … pm Sunday 25th. He (the soldier) had just been wounded then & was sent back. Thanking you for what you have done to find where our son rests.
Yours faithfully WNM Bolle


Cyril has no known grave, and while his body was never recovered he was likely to have been buried near where he fell, either by his comrades or by the Turkish soldiers. His name is on the Lone Pine Memorial to the Missing. His mother Mary and father Niclolas, continued to place memorial notices for their son in the newspapers every year. Mary died in 1929, and Nicholas in 1934. Cyrils spirit lives on in the family and is encapsulated by family members visiting his memorial at Lone Pine 98 years later, as described in an email exchange below;

"Sat, 20 Apr 2013 Dear Brownma I visited Cyril today.

He's resting peacefully among many, many friends in such a beautiful landscape. There are varicoloured thick coastal heath valleys and right now the hills are full of bright blooms of colour, the Gallipoli desert rose and the vibrant pink flowers of the Judas tree that shades part of the Shrapnel Valley cemetery. The cemetery is only a stone's throw away from the beach …. Lone Pine is high up on Second Ridge and the memorial site, which is located at the site of the battle and serves as a mass grave, is tragically and impossibly small. In an area the size of a football field over 2000 Australians and 6000 Turks lost their lives in a four day battle.

It is here that Cyril Bolle's name is carved in stone amongst his friends of the 11th Battalion. His name faces the west and, like the land within which he now lies, looks out over the beach and the sparkling turquoise shallows and waters of the Aegean Sea.

The site is so beautiful and the sounds of the ocean and birdsong so comforting (I'm sure I heard a whip bird today!), that it's difficult to imagine the horror that occurred there. I said hello to Cyril from all the family and explained that I'd visit again tomorrow when I'll have some more time to sit and be with him. To tell him what the family is up to and introduce him to the new generation …

I'll be sure to pass on all your love and will be thinking of you all as I sit with him.

Lots of love, Joel"


Grandma Brown responded thus;

23 April 2013

Dear Joel,

Thank you for such a beautiful, descriptive email on Cyril's memorial. It certainly brings tears to my eyes as I imagine the horror of his final moments. It is just wonderful to know that, at long last, a family member has been there to pay respects to Mum's brother.

Thank you so much. …It was a nice feeling to know that, as 2013 ANZAC Day draws nigh, Cyril Bolle's memory is well and truly to the forefront of family in both Gallipoli and Australia.

Lots of love,
Brownma


Cyril Bolle - Never forgotten
---
Original material and images for this article kindly supplied by Corinne Fordschmid, grand niece of Cyril Bolle.
Corinne is happy to supply her original manuscript to interested parties, please email us using the contact page menu item (above in the menu bar) and we will pass on your contact details.
An article on Cyril by Shannon Lovelady appeared in The Post newspaper 20 June 2014 p.40.
Additional research and narrative by Chris Loudon
---
Postscript
Finding one face in a sea of faces
Finding Cyril in the Cheops Pyramid image was much like finding other men in the photo - somewhat difficult to determine where he was, and when found to confirm that he is the correct person. Having a contemporary and clear image of Cyril proved to be critical and compelling evidence, this was the photo taken at his sisters wedding in 1913. Using a stepped over-lay of the wedding photo, against potential candidates in the Cheops photo, revealed a perfect match for Cyril, as can be seen in the example below;

Cyril Bolle - Wedding photo 1913 merge to Cheops 1915 ID# 587 - Image courtesy Chris Loudon.
There is no doubt that Cheops ID# 587 is indeed Lance Corporal Cyril Bolle 757.
---