William Harold (Bill) MOFFLIN (507) - RTA - ID#
409
Edward Walter (Ted) MOFFLIN (464) - DOW - ID#
410
Percy Sutherland MOFFLIN (227) - KIA - 10th LH
Horace Elgar MOFFLIN (6282/7102) - RTA - 16 Bn

This Cheops photo had an important place in my childhood

Joelle Tinomano (nee Mofflin) 10 Jan 2015
In her own words, Joelle tells us what the Cheops photo means to her and her family.
William Harold Mofflin's grand daughter, Joelle Tinomano (nee Mofflin), travelled all the way from Tahiti to Perth to join some 1,100 people, including 800 plus other 11th Battalion soldier's direct descendants and families, at the Commemoration Ceremony held at the Kings Park War Memorial and Flame of Remembrance on 10 Jan 2015.
As far as I can remember my father always spoke about the photo of the Western Australian 11th Battalion spread across the Cheops pyramid. He was so proud my grand father was among them.
This Cheops photo had an important place in my childhood. I found it fascinating to think that so many men were able to fit on one side of the Cheops pyramid which therefore must have been huge. It was not until later, in the 1990's, that I was able to identify where my grand father was standing.
I also learned that his younger brother was in the same battalion and therefore he was bound to be somewhere on the photo.
The long search to identify him looks like it is finally solved with the help of the people at the Western Australian Genealogical Society identifying him, and we now believe that the two brothers that were in the 11th Battalion are standing next to each other on the pyramid.
Three of the Mofflin brothers served in the 1914-1918 War. In addition to Bill and Ted who were together in the 11th Battalion, Corporal Percy Sutherland Mofflin (227) served with the 10th Light Horse. A cousin Corporal Horace Elgar Mofflin (6282/7102) served with the 16th Battalion.
The three brothers landed and fought at Gallipoli, none of them had the same fate.
Family background
The Mofflin boys Father, Horace was born in 1840 in England at Maidstone, Kent. He migrated to New Zealand around 1863 while his brother William migrated to South Australia. Horace found a job as a store keeper in Auckland then as a livery stable keeper. He was 26 when he met his future wife Margaret Sutherland.
Margaret was born at Auckland in 1847 and came from an English military family. Her grand father, William Mallabond (1779-1855) spent most of his life in the army, mainly in India.
Her mother Mary Ann (1824-1921) had an extraordinary life and married 3 sergeants from the same 58th Rutlandshire Regiment. Mary Ann and her 1st husband were sent to Sydney, just weeks after their wedding. In 1845, the New Zealand settlement was beginning to experience clashes with the Maori tribes in the North. The New Zealand establishment called for assistance from Australia, and troops were dispatched from Sydney to help with the uprising.
Mary Ann's husband, John Yates was among those who were sent. John was one of the first English soldiers to be killed in the Maori Wars, and died on 8 May 1845 at Okaihau in the far North of the North Island.
Mary Ann was now a young widow with a baby boy at Sydney. She was no doubt consoled by the members of her husband's regiment and married William Sutherland in 1846. William was a sergeant in the 58th Regiment and came from the same town as Mary Ann back in England, Nuneaton, Warwickshire. William was also posted to Auckland because of the Maori wars and growth of the new colony. Of course, Mary Ann and her son followed and they sailed to New Zealand on the North Star.
Fremantle calls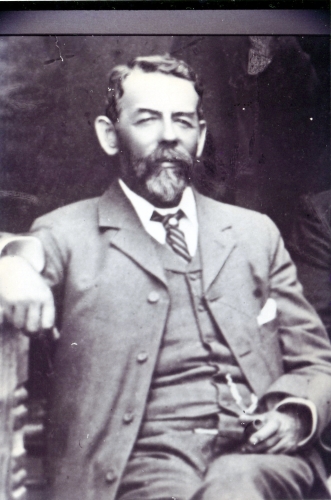 Horace and Margaret were married in 1866 at Auckland. Seven of their children were born at Hamilton in the Waikato region. Life must have been harsh because they decided to leave New Zealand and migrate to South Australia where no doubt opportunities looked better.
Horace's brother William was already established in Adelaide and may have helped them to settle into their new home. They chose to live at Adelaide for 10 years and their last son Edward Walter was born there. Their eldest son, Horace Elgar was the first to leave in 1887 for Western Australia.
Then once again, the family was on the move and chose Fremantle in Western Australia where they finally settled down. It proved to be a good choice. Horace worked as a mine agent then he became a wool, skin and hide merchant forming the well known H.E. Mofflin & Co Ltd. with the help of his son Horace Elgar.
Margaret Mofflin died in 1911 aged 63 and Horace died in 1916 aged 76, they are buried together at Fremantle cemetery.
Brothers in Arms
Percy Sutherland MOFFLIN
MOFFLIN, Percy Sutherland Cpl 227 10th Light Horse KIA Quinn's Post 1915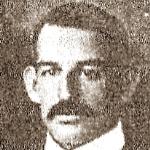 Percy was born in 1872 at Hamilton, New Zealand. He was tall, dark, single, worked as a bushman and played football for East Fremantle Football Club (nicknamed the Sharks). He had "PSM" tattooed on his left fore arm.
When Australian troops were needed for the Boer War, he enlisted in the 5th West Australian Mounted Rifles Infantry as a private. He left for South Africa march 6, 1901 on the Devon and landed at Durban. He fought in East Transvaal under the orders of (the future Lord) Kitchener.
Percy arrived back at Fremantle in May 1902 on the Columbian. He was already 42 years old in 1914 and worked as a drover when he enlisted in the Light Horse Regiment. Yet he wrote he was 35 when he joined on 26 October 1914. He was promoted to corporal 23 December 1914. He embarked from Fremantle on HMAT A47 Mashobra 8 February 1915.
He joined camp in Egypt where no doubt he would have found his two brothers who were already there in the 11th Battalion. It seems he embarked for Gallipoli from Alexandria 16 May 1915.
Percy was killed in action KIA just a month later on 16 June at Quinn's Post, Walker Ridge whilst with a party out from a secret sap.
He is buried at Ari Burnu cemetery. Percy's great nephew William is the only one in the family who has visited his grave.
Edward Walter MOFFLIN
MOFFLIN, E.W. Sgt 51st Bn Died of Wounds. Western Mail 1915
Ted was the only Australian born member of his family, his four brothers and three sisters all having been born in New Zealand.
He was 26 years when he joined the 11th Battalion on 5 September 1914, he had already served 4 years in the 4th Battalion, 7th Royal Fusiliers.
He worked as a lumper, was smaller than his brothers, was dark, had green eyes and a ship tattooed on his left fore arm.
He trained at Blackboy Hill camp, left Fremantle aboard the Ascanius with the 1st contingent and landed at Alexandria in Egypt along with the thousands of other Australians in the AIF, and was promoted to Corporal.
Nesta Mofflin, age 20.
Courtesy Shellabear family collection
When his Battalion left for Lemnos young Ted was in hospital with pneumonia. He was so disappointed at being hospitalised that, when his brother Bill and some of his mates came to visit prior to their departure, he could not speak to them. Ted wrote many letters to his friend Lieutenant Darnell, also of the 11th Battalion, and to his niece Nesta who was seven years younger than him.
Nesta was the daughter of Horace Elgar Mofflin (Snr) and sister to Horace Elgar Mofflin (Jnr) (featured below). Ted's letters have been quoted in several recent publications, including "Game to the Last" by James Hurst and also "25 April 1915: The Day the ANZAC Legend was Born" by David W Cameron, and show that he seemed to be so very happy and good humoured, and must have been a wonderful friend.
Some hours prior to the Gallipoli landing, whilst on board ship waiting for the landing, forbidden to talk and smoke, he penned the following;

I went down into the engine room and there I was quite warm and could talk and smoke away to my hearts content. Gracious! How did I smoke ! As soon as one cigarette was done, I'd start another. My heart was beating like a sledge hammer. I shall never forget that trip... we didn't know what to expect.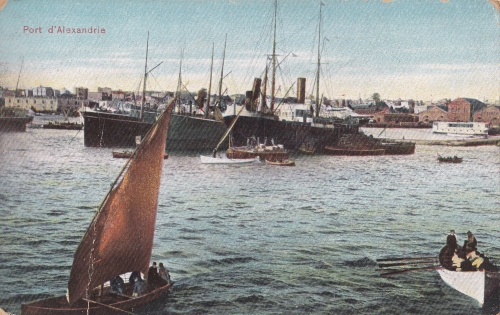 Promoted to Sergeant in May 1915, Ted Mofflin led his men in the fierce fighting in and around the trenches in Gallipoli. Surviving the bitter struggle, he proceeded to France with the 51st Battalion.
Prior to departing from Egypt Ted acquired a monkey, which became his new Battalions mascot. En-route to France, the monkey was courts martialled for climbing the ships mast.
The 51st Battalion was sent to the "quieter" Western Front though snipping and shelling were bad. Ted's monkey was evacuated with shell shock. Sergeant Mofflin was also evacuated, badly wounded.
He was taken to Etaples for treatment but would never gain the commission denied him by shellfire at Gallipoli.
He died of his wounds on 7 July 1916 at Estaires (North of France) where he is buried. A year later, on 7 July 1917, his fiancee put the following notice in The West Australian newspaper;

In Memorium Anzac Hero In proud and loving memory of Sergeant E.W. Mofflin (Ted), 51st Battalion (late 11th) died of wounds in France, July 7, 1916 aged 28 years.

And I think of his life, his duty done, Manly, unselfish, and brave.

Sweetest thoughts will ever linger. Round the battle field where he is laid.

Inserted by his beloved fiancee Eliza Edmonds


Bill Mofflin (Jnr) at the grave site of
464 Sgt E.W. Mofflin 51Bn,
Estaires, France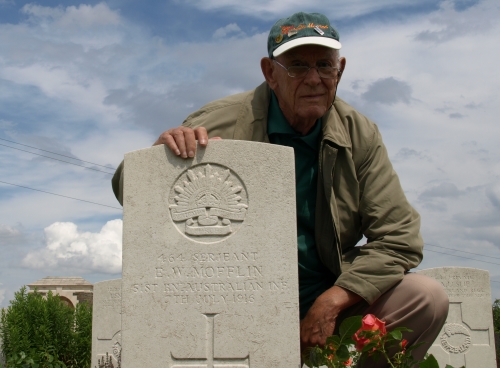 Margaret Mofflin had died in Perth in 1911, so was spared the sadness of losing two of her sons in the war. Bill Mofflin's son, also Bill (Jnr) and his family lived in the south of France and knew that his uncle Ted was buried in France. So whenever on holidays to the north of France, the family would search for Ted's grave site in the countless military cemeteries throughout the country. It was only recently that Bill (Jnr) was able to discover just exactly where Ted was laid to rest, this being at Estaires.
William Harold MOFFLIN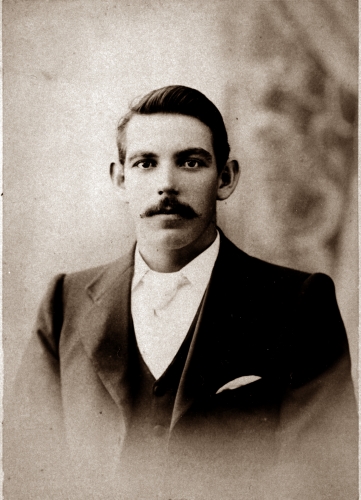 William Harold was born in 1880 in Hamilton, New Zealand. He was just a baby when the Mofflin family left for South Australia, yet his feelings for NZ must have been strong because when he lived in St Mary's Street, Beaconsfield, near Fremantle, he called his home "Ngaruawhahia". This is the name of a little village near Hamilton which has always been the Maori kings and queens' residence.
Before he enlisted in the 11th Battalion, at the same time as his brother Ted, he had already lived a very adventurous life.
For some unknown reason, he was sent to sea at the early age of 13 years. The family have even thought that he may have been shanghaied. Whatever the reason for going to sea, he was a crew member on a lovely Australian three masted schooner called the Spinaway.
He left Fremantle on Wednesday 21 February 1894 at noon, sailing to Hong Kong for his first voyage. On his certificate of discharge, under "capacity" they wrote "boy"!
From then on until about 1908, he sailed around the world and witnessed the twilight of the tall ships era. Some of the ships he sailed on were: Spinaway, Gueitas, Scottish Minstrel, Garton, Neptune, and the Ena and he visited a great number of countries and ports all over the world and he was a Cape Horner .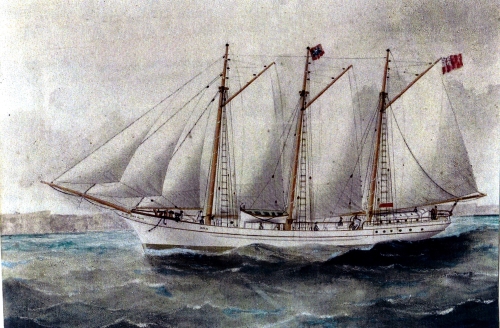 He stayed a while in Europe sailing from England to Germany, to Italy, to France and he became familiar with Egypt and the Black sea long before the 1914-18 war erupted and returned to Australia in 1906.
In the following years, we find him at Broome on the Neptune then as a mate on the Ena a three masted schooner working in the pearling trade. In April 1908, he survived a terrible storm at Broome aboard the Ena which broke anchors, lost the whaleboats and launches and drifted away one mile from the shore in shallow waters.
The call for adventure must have been strong as Bill and Ted where among the first to enlist in the 11th Battalion in September 1914. William was 34 years old, worked as a tally clerk, was taller than his brothers, was dark and had "death before dishonor" tattooed on his right arm.
According to my father, he had a tall ship tattooed across his back. He was a good swimmer and belonged to the Fremantle swimming club.
William must have felt at ease aboard the Ascanius, revisiting lots of ports he had discovered in his teens. The departure of the convoy transporting the 1st contingent of Australians was delayed a couple of days as the German warships Scharnhorst and the Gneisenau were cruising somewhere in the Pacific.
On 22 September 1914, the two German warships had attacked Tahiti because the French military authorities had refused to give them coal. Many buildings around the market of Papeete were destroyed. The convoy was not going to be put at risk if these two warships were anywhere nearby.
William had trained as a machine gunner and he landed at Gallipoli on 25 April 1915. On the 29th he was admitted to the 1st Australian General hospital at Heliopolis with a bullet wound to the scalp. On July 8, he had a bullet wound to his left hand and lost his middle finger. He went to the A & NZ convalescent hospital at Helouan. He was discharged to duty at Zeitoun on July 13, then on July 17, he was re-admitted to hospital with a fractured fore arm. After this third wound he was declared unfit and he boarded Grand Hotel at Helouan awaiting transport to Australia.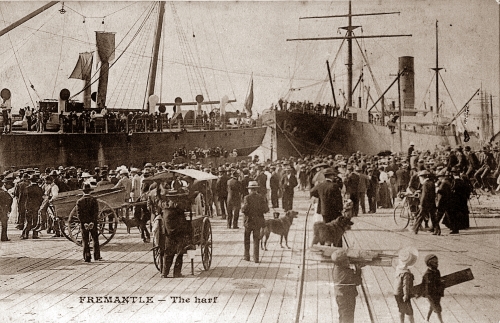 He embarked with 42 other Western Australians, on H.M.T. Hororata at Suez on 29 July 1915 and arrived at Fremantle 18 August 1915 at 5 pm. They were promptly sent to No. 8 Australian General Hospital in motor cars kindly placed at the disposal of the military authorities by the Automobile Club of Western Australia.
William went back to his previous job as a tally clerk, was a member of the tally clerk union. In July 1920, he passed his Certificate of Competency as Master of a Harbour and River Steamer.
After his return home, he met and married Laura Louise Errington (nee Fletcher) who was to become my grandmother. Laura was born 24 January 1892 at Cork, Ireland. Her father, a widow, died in 1914 which left her alone at 22 years old with her younger brothers and sisters. One of their uncles had migrated to Fremantle so he asked them to come to Australia. They were given assisted passages on a ship that joined a convoy to Australia in 1914. This must have been a frightening voyage as the German submarines sank some of the ships in the convoy.
William and Laura had two children: William (Bill) and Pat, William died of cancer in 1935 at the age of 55, and is buried in Fremantle cemetery with his wife Laura Louisa. Percy, William and Edward were awarded the 1914-15 British Star, the British War Medal and the Victory medal.
Horace Elgar MOFFLIN
Horace Elgar Mofflin (Jnr) was the son of Horace Elgar Mofflin (Snr), and nephew to the three Mofflin brothers above.
Horace Elgar was born in Fremantle Western Australia, he was aged 23 years and 4 months when he enlisted at Fremantle on 28 February 1916. Horace's attestation papers show him as being of fair complexion, brown eyes, dark brown hair, a Methodist, and in the wool and skin trade; no doubt working in his fathers business. Horace (Snr) arrived in Fremantle in 1887, married a young lady from Adelaide by the name of Emma Ferres in 1891, they had four children, Horace b. 1892, Nesta b. 1895, Dorothy b. 1901 and Eileen Emma b. 1904.
Horace Jnr's mother Emma tragically died in childbirth of Eileen in 1904 at the age of 30, leaving her husband with four young children. Emma Mofflin is buried in the Methodist section at Fremantle Cemetery. After a period finding his feet in Fremantle Horace (Snr) established HE Mofflin & Co., a sheep skin tanning and wool merchant business. He was a prominent member of the Perth and Fremantle society, a well know philanthropist who was a member of the Fremantle Council and mayor of Claremont from 1909 to 1911.
He was also one of the founders of Wesley College in Perth commemorated by having one of the school houses named after him, Mofflin Gate at the Claremont Showgrounds also pays tribute to his involvement in horticulture and his activities with the Royal Agricultural Society.
Horace was involved in a partnership business with Robert John Lynn. In 1906 Horace Snr was re-married in August to Alice Maude Burridge. He was also shown in 1906 to be a part owner of the Lalla, a three masted Barque of apx. 184 feet in length, no doubt engaged in his merchant trade along the coast of Western Australia.
Horace Mofflin (Centre) with
Methodist Children's Home
Management Committee 1923.
Image ex Western Mail 26 April 1923 (Trove)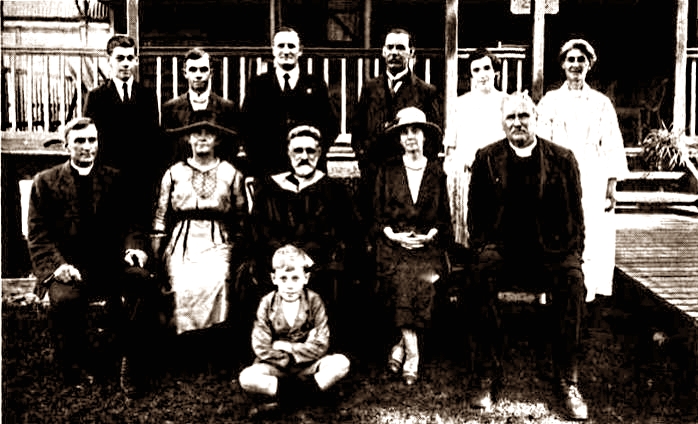 Horace Snr's second wife Alice Maude Mofflin and Horace Jnr's step mother, worked tirelessly raising funds to establish the Methodist Home for Children at Victoria Park.
Alice was heavily involved with the Methodist Church and the newly establish home for many years. She was appointed an M.B.E. in 1958 for her work for children and the community.
Robert Lynn was a founding donor to the establishment of the children's home. The children's home was renamed in 1959 to the "Mofflyn" Homes for Children (Mofflyn House) in honour of Alice Maude Mofflin and Robert John Lynn. There was four cottages in the campus run by the Methodist Church until 1977 when the Uniting church was formed by the amalgamation of the Methodist, Presbyterian and Congregational Churches.
The Mofflyn campus was closed in 1984 but the Uniting Church in Western Australia continues to be involved in out of home care through Mofflyn Child and Family Services.
Lynn operated a fleet of five ketches and schooners and was involved in the shipping trade along the Western Australian coast for some fifteen years. He operated Amalgamated Collieries in Collie, and was managing director of six companies with interests in banking, cement, insurance, tanneries, timber, printing and roads. He was a member of the Legislative Council of Western Australia, a Liberal and later a National Party representative.
Young Horace Elgar Mofflin received training as a machine gunner, as had his uncle William Harold, was promoted to Corporal in August 1916. He embarked for overseas on the HMAT A35 Berrima from Fremantle in December 1916 with the 23rd reinforcements for the 16th Battalion. He reverted to Private in 1917, undertook signalling training, and was wounded in action at Etaples in France in April 1918 with a gun shot wound to the chin and admitted to Hospital in Plymouth shortly after.
Like so many other young men in England suffering from war wounds, he went AWL for two days in October 1918 while in Weymouth recuperating. Something must have attracted is attention while in the UK as he was discharged in London on 26 February 1919, as medically unfit; he was just 2 days short of three years service.
Turns out he was married on 15 January 1919 to a young lady his own age, Ida Beatrice Mosely, just a few weeks prior to discharge. Seems a good enough reason to go AWL for a few days in October.
Horace Elgar returned to Australia with his wife and raised a family in Fremantle, carrying on the business that his father had established.
Horace died in 1960 aged 67 and is buried at Karrakatta cemetery, Ida Beatrice died in 1968 aged 75, and is buried alongside her husband.
---
This article is an edited version of material submitted and written by Joelle Tinomano (nee Mofflin) in a tribute to her grandfather William, and his brothers Percy and Edward Mofflin.
Additional research and material and section on Horace Elgar Mofflin written by Chris Loudon.
Sources
Australian Dictionary of Biography
Game to the Last, James Hurst
National Archives of Australia
National Library of Australia, Trove Newspaper Archives
The Australian War Memorial
The Australian Light Horse Studies Centre
Postcards from family collection
Images, unless stated otherwise, are from the Tinomano/Mofflin private collection.
---