Harry SAWLEY - ID#

604

Lance Corporal Harry Sawley was 23 years old when he was killed in action on 25th of April 1915, the day of the Gallipoli landing. Harry was born in Burnley, Lancashire, England to parents John and Mary Jane Sawley.
His service record, held by the National Archives of Australia, states his occupation is a Painter, of Wesleyan religious denomination, standing 5ft 6ins tall, with blue eyes, brown hair, and a fair complexion, with no distinguishing marks.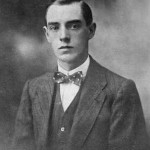 Enlistment in Perth
Harry was aged 22 when he enlisted at Helena Vale in Western Australia on the 26th August 1914.
The image here is taken from Burnley in the Great War website. He underwent his military training at the Blackboy Hill Camp in the Helena Valley, near Perth and joined the 11th Battalion, sailing for Egypt on H.M.A.T Ascanius (A11). There is no doubt that Harry would have known James Rule, whom he is standing directly behind in the Cheops photo, and could well be one of the men that James referred to as "having died in his arms".
Letters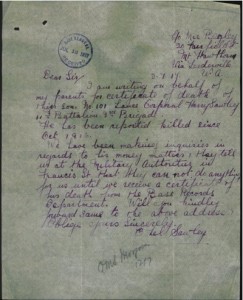 Harry was apparently in Western Australia with his sister, Ethel Sawley, if not staying with her in a boarding house in Mount Hawthorn. His sister wrote to the Base Records office in 1917 on behalf of his mother, his father was deceased, requesting a death certificate for Harry.
In the letter she states that Harry had been reported killed since October 1916, which was the date of a Board of Enquiry confirmed that he was dead. Ethel wrote to Base Records again in July 1920 with further details of her mothers address, this time as Mrs Ethel Crews, and living at 117 Coogee Street Mount Hawthorn.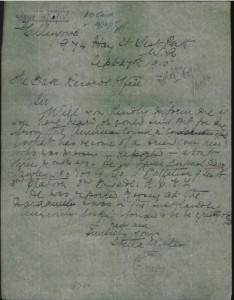 There is another poignant letter on the NAA file for Harry, dated 27 September 1915, from a "very dear" friend, Stella Miles, enquiring about his well being. Stella was living at 974 Hay Street, West Perth. We can but wonder what became of Stella.
Memorials
Harry Sawley in memorialised on the Australian Roll of Honour and his name is located at panel 64 in the Commemorative Area at the Australian War Memorial, Canberra.
There is also a memorial for Harry at the Lone Pine Memorial, Gallipoli Peninsula, Canakkale Province, Turkey - Lone Pine memorial Ref 33.
---
Article compiled by Chris Loudon.
Sources
Australian War Memorial - Nominal Roll Page #R1553264; entry for Harry Sawley
Australian War Memorial - Honour Roll #R1663708; entry for Harry Sawley
National Archives of Australia - Service record for Harry Sawley; Item # 8079078
Burnley in the Great War - Details & photo for Harry Sawley